July 10th, 2008
I wrote a story yesterday about how rising gas prices was affecting local bands. Kind of a no-brainer story that everyone seems to be doing these days (doing better than me at least, but it's a good story for any features writer to steal and localize).
Staff photog Jason Hornick took a bad ass photo for my story, which I couldn't help but reproduce here.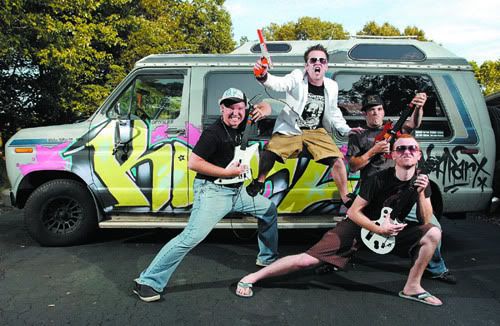 They're called Madison Apart, they're a local pop-metal band.